AUE 50th Annual Conference - Save the date!
9th - 11th September 2020
Venue: University of Stirling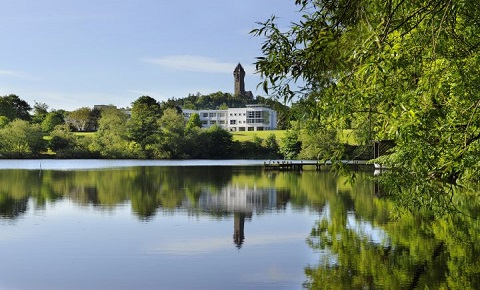 Summary
This very special 50th Annual AUE Conference will be held at the University of Stirling
What to expect
We are looking forward to welcoming you to the AUE Annual Conference being held at the University of Stirling.

This conference is a milestone for the Association of University Engineers, celebrating its 50th Anniversary.

The conference theme '50 Years and Beyond: the engineering challenge in the built environment' considers the complexities engineers face today, integrating new and low carbon technologies into our existing estate including listed buildings or those of historical interest and the wider environmental impact. Modern and new buildings also tend to be highly serviced therefore how these operate and are maintained is critical.
There are many challenges faced by Universities today therefore, the role of the engineer has evolved and changed significantly to that of the past. There are increasing legislative burdens as part of maintaining a compliant estate, ensuring resilience in terms of our ability to respond to events out with our control (environmental), business continuity and meeting the changing needs and expectations of our customers. The conference is about celebrating technological advancement over the last 50 years whilst being forward looking and placing ourselves in the best position to respond to future changes, needs and demands from both internal and external sources.

If you would like a quick reminder of how successful and thought-provoking the 2018 conference was, please have a look at the conference highlights video below.

We will be in touch soon to let you know when you can book, but for now, please save the date!

We look forward to welcoming you to Stirling!
With best wishes,
Lewis Matthews
Head of Operations & Maintenance
PS New AUE members joining post Conference 2019 will be entitled to a complimentary place at Conference 2020.