AUE Conference 2017
6th - 8th September 2017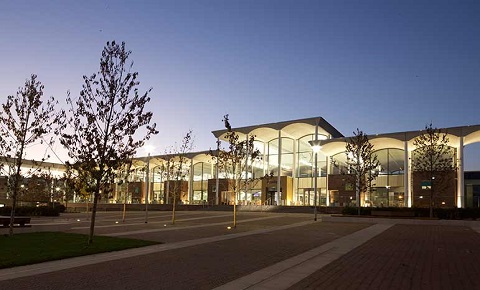 Summary
Only 8 weeks to go!
What to expect
Book your place now via the conference website.
As usual, the AUE Annual Conference provides an excellent opportunity to learn about developments and best practice within the sector and to obtain valuable CPD hours.

This year we have 50 exhibitors and 14 speakers confirmed, all of which have been carefully selected in line with the theme of "Managing Complex Estates".

In reflection of the feedback received from last year's conference, many of the plenary sessions will run in parallel this year, offering you the choice to attend sessions that you find most appropriate including:

• Strategic Leadership and Estates Compliance
• Service Delivery in the 21st Century
• Energy efficient transformers
• Wellbeing within Complex Estates
• Salix Finance funding
• BIM for maintenance and operations purposes in existing estates
• Integrating CHP into University Estates
• Innovative system in the field of hot water systems
• Smart Fire Systems
• De-Centralised Energy Systems in a Complex Estate Environment
• Asset management in the context of life cycle costing and operational considerations to capital cost decisions
• Electrical Duty holders – Effectively Discharging Responsibilities
• Dr Paul Victor – Motivational Speaker

To ensure that the conference is open to as many people as possible we've introduced a number of offers for first time and multiple member bookings, including:

• 25% off for first time attendees
• 25% off for a second attendee from the same institution
• 50% off for the third(+) attendee from the same institution.

Also, for those of you who are waiting for your 2017/18 budgets before booking, it's worth noting that the invoice for the conference is due for payment 30 days after the date of booking.

All information regarding booking, the conference content and the offers available this year can be found on the 2017 Annual Conference website:

http://www.cvent.com/events/aue-annual-conference-2017/event-summary-1dec829d1656489c815b8413829682c8.aspx
Finding your way to the event is easy; the venue is easily accessible by rail and road. If flying is easier then East Midlands airport is around 10 miles from Nottingham.
We look forward to welcoming you to Nottingham.
The Gala Dinner is to be held at the 15th Century St Mary's Church in Nottingham's Lace Market.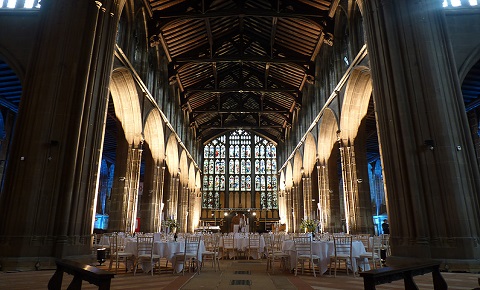 Planned excursions visits to Nottingham Castle and Cave, the Castle Rock Brewery or Donington Park.
If you've not attended an AUE conference before see Previous Conferences for a taste of things to come.