BSRIA - Life Cycle Costing - Theory and Practice
12th - 13th May 2020
Venue: Preston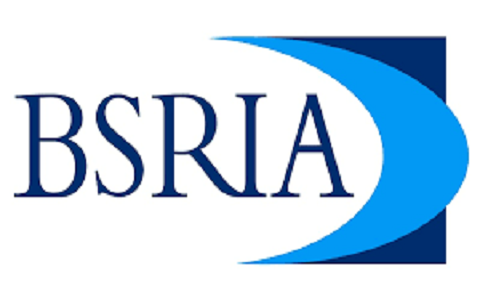 Summary
A two-day training course covering the basics of life cycle costings and advanced application of the technique in realistic situations. There is an option to just attend day 1.
What to expect
Further courses to be run on the following dates:
12 May 2020 BSRIA North, Preston
24 June 2020 BSRIA, Bracknell
Overview
This is a two-day course taking delegates from the very basics of life cycle costing, through to advanced application of the technique in realistic situations. There is an option just to attend Day 1, which will explain the basics and give delegates an appreciation of what life cycle costing can do.
Life cycle costing (LCC) enables asset managers, project sponsors and delivery teams to evaluate the combined capital and operating costs of different ways of managing built assets and delivering construction projects. Assets can range from entire estates down to specific systems and components and projects can range in size from small plant replacements, to major refurbishment and new-build works. But the same life cycle costing principles must be applied in each case.
Thinking of projects in terms of TOTEX (total expenditure = CAPEX + OPEX) is important to know which solution to the brief is the most economic over the long term. Life cycle costing is one of the strategic priorities of the Government Construction Strategy 2016-2020 and LCC is part of the best-value assessment required by Treasury guidance. LCC also helps projects gain BREEAM credits.
Day 1 of this course introduces the key concepts behind LCC and takes delegates through the process of calculating life cycle costs, using group-work to help delegates start to put theory into practice.
Day 2 covers some of the more advanced techniques used in life cycle costing such as modelling complex life cycles and sensitivity analysis, and some of the more advanced applications such as prioritising projects within a limited budget and using LCC data to predict actual expenditure profiles.
Some of the questions that life cycle costing is able to answer are:
For my office refurbishment project, should I install high-cost low-maintenance fittings or low-cost high-maintenance fittings?
If my boiler plant needs replacing, then what type of boiler should be most cost-effective over the next 20 years?
If my new product is designed to last longer than the old product but is more expensive to buy, how do I convince buyers that this is cost effective?
If my capital budget has just been cut, how do I decide which projects still get approval?
The course includes delegate examples so attendees can practise using life cycle costing techniques in a safe environment. On Day 2, it introduces attendees to the BSRIA Life Cycle Cost Calculator – a spreadsheet based tool for calculating and presenting life cycle costs.
Who should attend
This course is aimed at clients, facility managers, designers and contractors who need to calculate life cycle costs to help make better decisions regarding new-build projects, refurbishment projects and building maintenance.
The course will help those commissioning life cycle cost studies to understand what their LCC consultants have reported back to them.
The course will also help product manufacturers to calculate the life cycle costs of their products against generic competitor offerings.