Russell Smith
HEFCE RGF Advisory Panel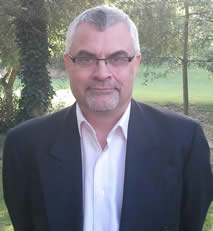 I'm the estates manager at the University of Bradford overseeing capital works, maintenance and carbon/utility management for the University.
I have worked in the University sector since 2004, previously I managed a M&E design and maintenance section in an local Authority. Prior to that I worked as a design engineer both in the public and private sectors. I have managed large utility portfolios for over 10 years.
During my tenure at the University of Bradford, I have progressed from managing the engineering teams to managing all aspects of the physical estate. I have developed an expertise in sustainable construction and carbon management and delivered a number of BREEAM buildings this is, something I would like to share and expand with the AUE.
I have been involved with the AUE since I joined the sector. I organised a well attended AUE regional meeting that included delegates public sector bodies on the installation and use of biomass in an urban environment.
I would like to believe that, during my term as regional chair, I expanded attendance at regional meetings and developed the knowledge base and awareness of sustainable construction and carbon management, as well as still dealing with core engineering issues as the AUE has done so successfully in the past.
It is important to get involved with your local Region to build on the fabulous resource the Association has built up over the years.
Russell Smith
Russell Smith
Estates Manager - Engineering and Building
University of Bradford
Estates and Facilities Department
Phoenix North East Building
Richmond Road
Bradford
BD7 1DP
Email: r.m.smith2@bradford.ac.uk