AUE 2021 Virtual CPD & KNOWLEDGE - Session 2 - AUE Members Only
3rd March 2021 10.30-12.00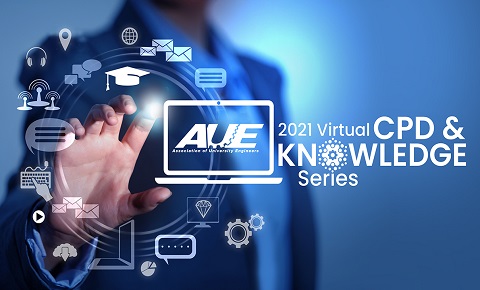 Summary
Book Now! This session will focus on BEMS - Cloud, Carbon and Costs, and more specifically on getting the most from your existing system. It will also explore ways to reduce costs, improve performance and access Salix.
What to expect
This session will be delivered by Neil Fright, CEO and Glyn Lee, Key Energy Account Manager, both of Carbon Numbers Ltd.
Please see below an overview of the programme:

10:30 - 11:00 Platform Familiarisation and Networking
11:00 - 12:00 Training Session
12:00 - 12:15 Member Networking (via chat roulette)
12:00 - 12:30 Visit the Expo
Carbon Numbers Ltd design, deliver and install Salix projects, with a ppm and remote support offering. Backed by secure cloud-based systems (ISO27001 & cyber secure) this highly visible & open approach puts you in control.

The company's vision is "To deliver superior building performance". Their Mission is "To use loT technologies and data driven strategies to reduce carbon, costs and improve the working environment in all facilities".