AUE August CPD & Knowledge Session - Session 7 - AUE Members Only
4th August 2021 Open from 9.30- 10-11am session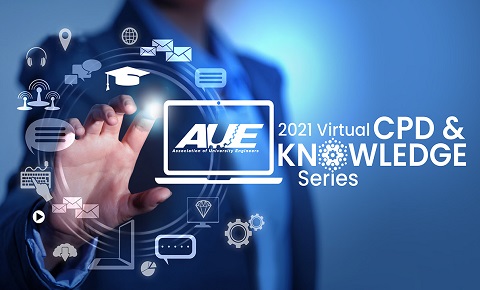 Summary
The next session of the AUE 2021 Virtual CPD & KNOWLEDGE Series is taking place on the morning of 4th August.
What to expect
The event platform will be open from 09:30 giving you the opportunity to familiarise yourself with the platform and network with AUE colleagues ahead of the session at 10:00-11:00. Afterwards you'll be able to network further and visit the expo.
Connected compliance with ZetaSafe

Speakers:
Andrew Lewis - Associate Commercial Director
Becky Allen - Client Manager
Ian Johnson - CAFM Product Manager

ZetaSafe closes the compliance loop for estate managers within the University sector. Integration with Micad FM and IOT data streaming will enable you to:

• Track the corrective action to completion - providing a robust audit trail
• Reduce risk and prevent human error
• Evidence the corrective action associated with a compliance related issue
• Increase productivity of the workforce
• Have a single source of the truth

Please see below an overview of the programme:

09:30 - 10:00 Platform Familiarisation and Networking
10:00 - 11:00 Training Session
11:00 - 11:30 Member Networking (via chat roulette)
11:00 - 11:30 Visit the Expo
ZetaSafe enables you to efficiently collect, manage and share critical compliance data, helping you to meet obligations and keep your people and buildings safe and secure. Benefits include:
Peace of mind via audit trail and visible reassurance of monitoring
Real-time visibility of data, KPIs and trends, auto escalation of non-compliances
Manage Water Hygiene, Legionella, Fire Safety (RRO Fire Safety 2005) and Emergency Lighting and any compliance checks.