Book now - AUE 2021 Virtual CPD & KNOWLEDGE Session (AUE members only)
20th October 2021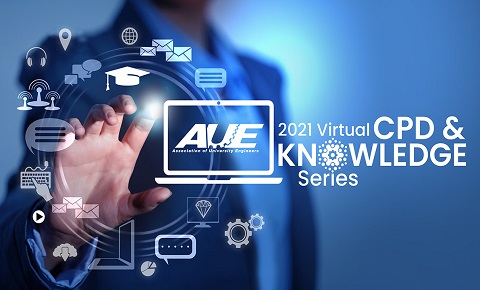 Summary
Join us for the second AUE October 2021 Virtual CPD & KNOWLEDGE session focusing on Building & Campus Energy Optimisation & Decarbonisation.
What to expect
The event platform will be open from 10:00 giving you the opportunity to familiarise yourself with the platform and network with AUE colleagues ahead of the session at 10:30-11:30. Afterwards you'll be able to network further and visit the expo.

Speakers:
Eric Roberts, Business Development Manager
David Ross, ICL Partner Operations Manager

Session synopsis:
How IES' innovative digital twin technologies can be used by engineers and estate teams to optimise and decarbonise their university estates.
Over the last 25+ years IES has built a solid reputation as the leading global innovator in integrated performance-based analysis for the built environment. Our Digital Twin technology facilitates the creation of resource-efficient, healthy and cost-effective built-environments of any size or purpose – supporting citizens, companies, campuses, communities, cities and even countries.