HEDQF - Campus spaces and places: Impact on student outcomes – a review of evidence
17th February 2022
Venue: Kingston University
From 3pm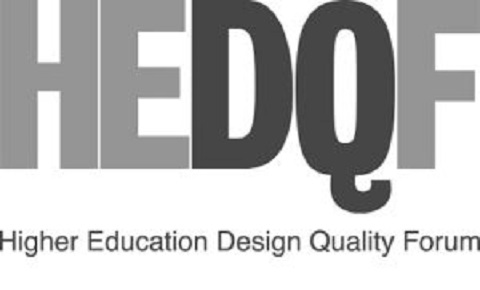 Summary
"How can we measure the value of the Higher Education built environment in terms of impact on students and student outcomes? What types of campus and what campus facilities deliver the most benefit for our students?"
What to expect
These are among the questions that are being considered by a major research project launched in February 2021 and jointly steered by AUDE (the Association of University Directors of Estates), HEDQF (the Higher Education Design Quality Forum) and Willmott Dixon (one of the UK's leading construction companies and a specialist in higher education building).
Pre-Covid, Universities were spending more than £3.5bn a year on capital developments because of a strong belief in the impact this has on the delivery of high-quality teaching, research and student experience; post Covid future investments will have to deliver even more value. This research focuses on the value to students in particular; measurable value during their studies and after they finish in enabling them to achieve better longer-term outcomes.
One year into the research what have we learnt? Our report of this phase of the research will be published just in time for this event.
Join partners in this project AUDE, HEDQF and Willmott Dixon on 17 February (3pm) at Kingston University's RIBA Stirling Prize-winning Town House for a tour of this exceptional building and an update on our first year of research, from Professor Sonja Dragojlovic-Oliveira (University of Strathclyde). How can you and your university join in as the research enters its next phase?
Programme:
15:00 – arrival for a tour of the Town House
16:00 -research findings presentation
17:00 – drinks reception and networking
To book your FREE place:
Booking is open to all via the AUDE website. Non AUDE members can book onto this event as a guest.