UDF (University Design Forum) - Annual Conference 2023
29th - 30th June 2023Queen Mary University of London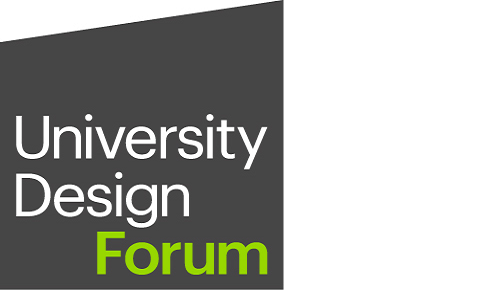 Summary
This year's Annual Conference will be held on the 29th and 30th of June at the Mile End campus of Queen Mary University of London (QMUL).
What to expect
The theme of the conference is The Learning City and the conference will consider the relationship between higher education institutions and the cities or towns in which they are located. The sub themes are urban, social, enterprise and economic regenerations and increase connectivity between universities and their communities.
The conference is being organised in partnership with QMUL and will be held in the historic People's Palace at Mile End, originally opened by Queen Victoria to provide cultural activities to the communities of East London, a counterpoint to Crystal Palace in South London and Alexandra Palace in North London. The building was completely destroyed by fire in 1931 and was rebuilt on its current sit in an art deco style with sculpture by Eric Gill on the façade. The People's Palace was acquired by QMUL and has since been refurbished as a flexible venue, primarily for teaching. This year, the conference will include a buffet dinner at the end of the first day which will be held in the Octagon in the historic Queen's Building. Built in 1887, the Octagon was originally the Queen Mary library, designed by Victorian architect ER Robson and inspired by the Reading Room at the British Museum. Restored in 2006, the bookshelves are filled with leather-bound books and the busts of famous literati look down from the high domed ceiling.
Recent/current projects, which are both new buildings and reworking and adaptation of existing buildings, include the new Graduate Centre designed by Wilkinson Eyre, the refurbishment and extension of the Mathematics Building designed by Kendall Kingscott, the refurbishment of the Engineering Building designed by RHPartnership and fitting out of Department W on the Mile End Road designed by Arcadis. QMUL is a partner in the Whitechapel Life Sciences Cluster and is currently progressing proposals for a new Business School along the canal with Nicholas Hare Architects.
Queen Mary has two campuses located in the diverse vibrant east end of London. One of the best-known modern buildings is the Blizzard Building deigned by Will Alsop and completed in 2005, one of a new generation of university scientific research buildings at the time. During the conference we hope to explore lessons for the future from looking back at the Blizzard and other similar buildings have performed over the last 20 years.
*maximum 2 discounted tickets per member organisation/non-member HEI. Additional tickets can be purchased at the non-discounted rate. (AUE is a member organisation)