AUE Conference 2018
This year's AUE Conference was hosted by Solent University, Southampton between 5th and 7th September.
The theme was 'Managing a Compliant Estate'. 85 delegates attended a selection from a total of 13 plenary/workshop sessions (see list and pdfs below). All presentations are also available on the conference app.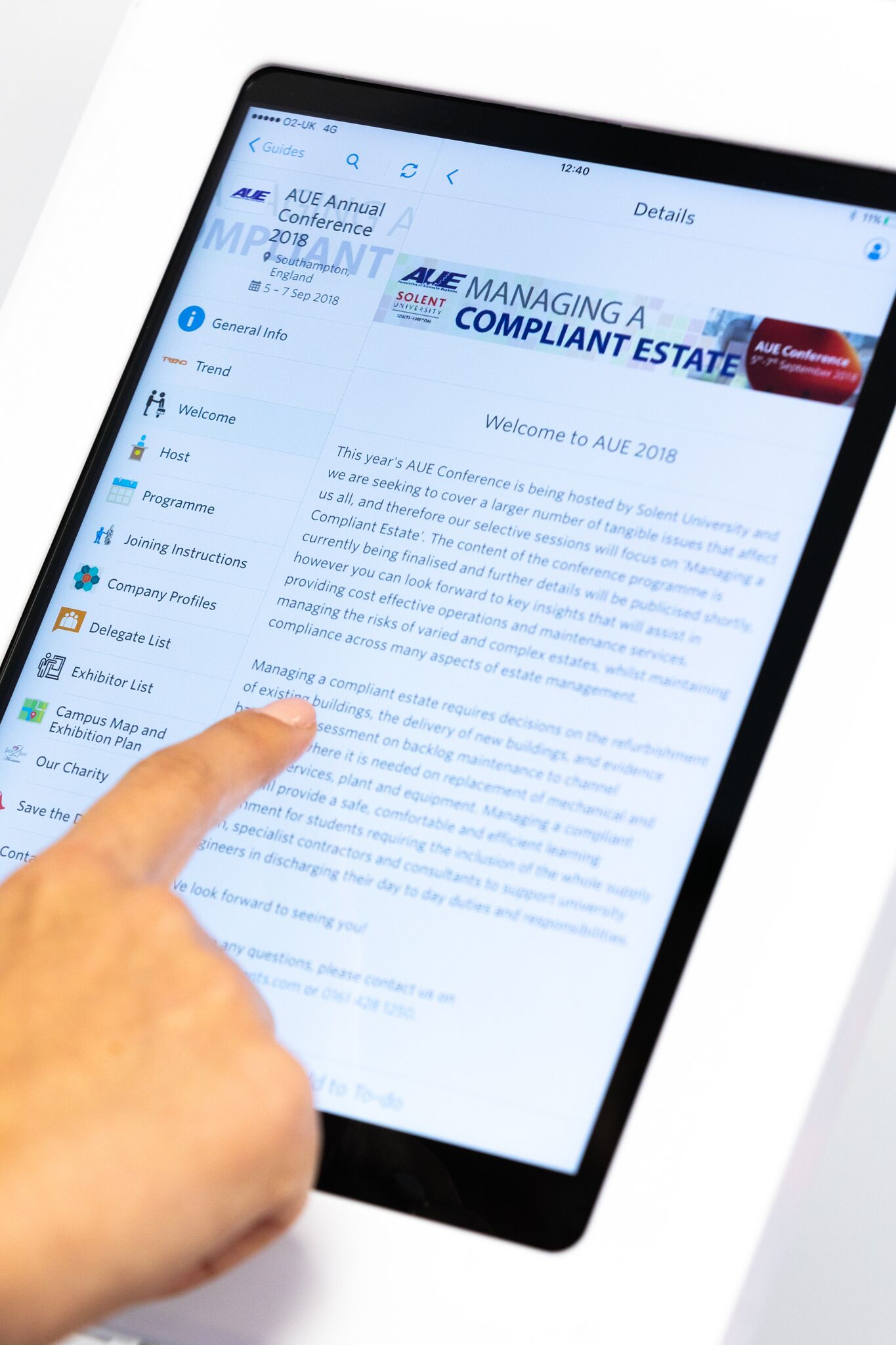 We soon learnt our way around between the student accommodation, the Dock Restaurant and the very photogenic Spark Building, many of us choosing to clock up extra steps through the local park. We spent Wednesday afternoon renewing old acquaintances and making new ones on one of the four excursions: Boat Trip, Ringwood Brewery, National Motor Museum, Beaulieu, Southampton Geothermal Heating Company. The official opening of the Trade Exhibition took place following this and just before the Informal Dinner. There were regular networking opportunities for the 50 exhibitors and delegates alike throughout the whole conference period during which many useful contacts were made.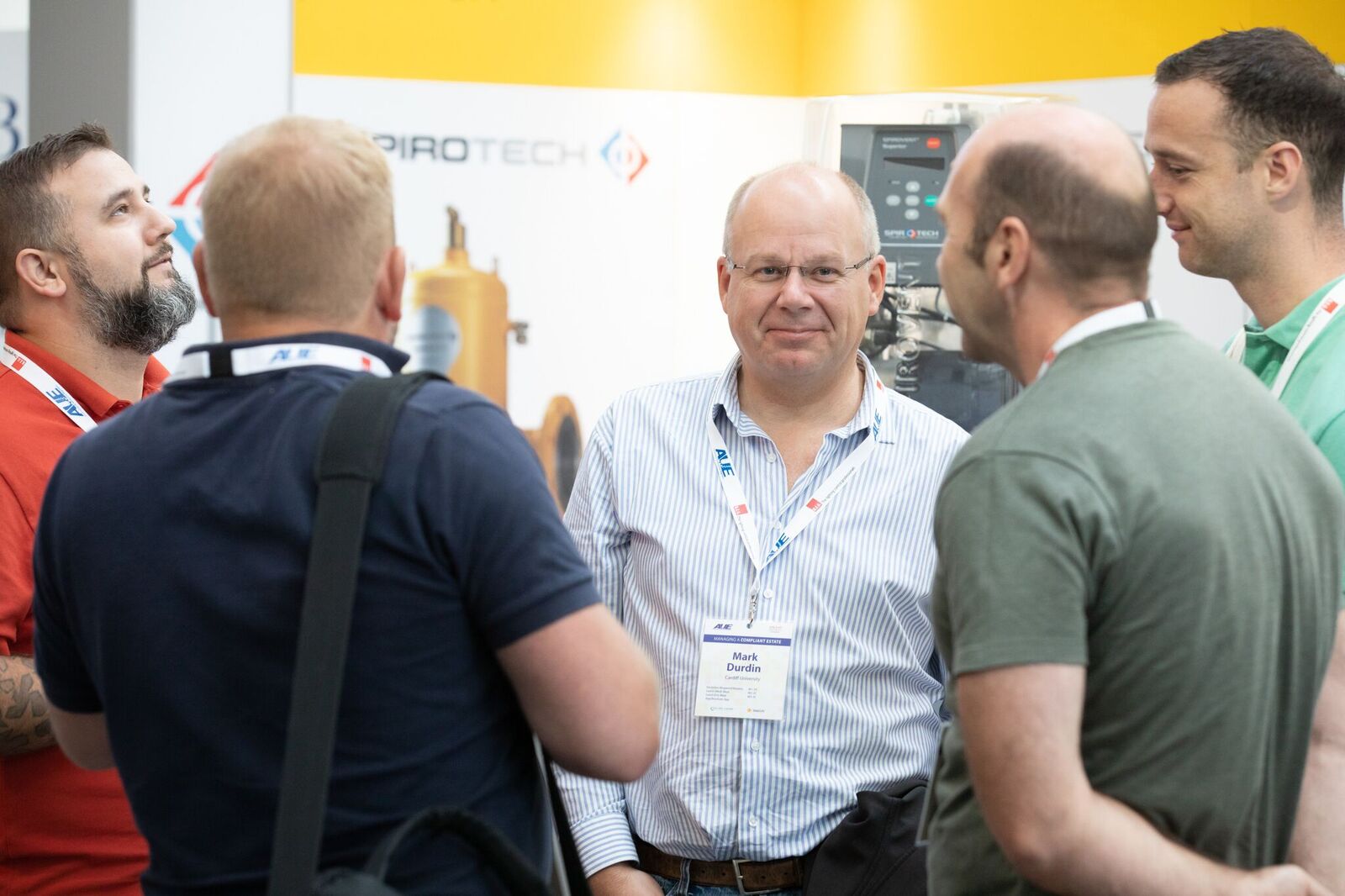 The more formal Gala Drinks Reception and Gala Dinner were held on Thursday evening, taking place at St Mary's Football Stadium, Southampton. Our Gala Dinner Speaker was Robert Llewellyn, actor, comedian and writer (of Red Dwarf and Scrapheap Challenge fame). Two awards were presented during the dinner – the Harland Roberts Award for most promising apprentice/trainee/improver which was awarded jointly to James Reams of University of Birmingham and Louis Polydor of University of Leicester. Also, the John Hallett Award was presented to Steve Dunne of Solent University in recognition of his unrelenting support of the AUE - initially as South West Regional Chair then Vice National Chair, a two-year stint as National Chair and this year concurrently as Conference Host (despite the many challenges of doing his 'day job'!). Well done to them all!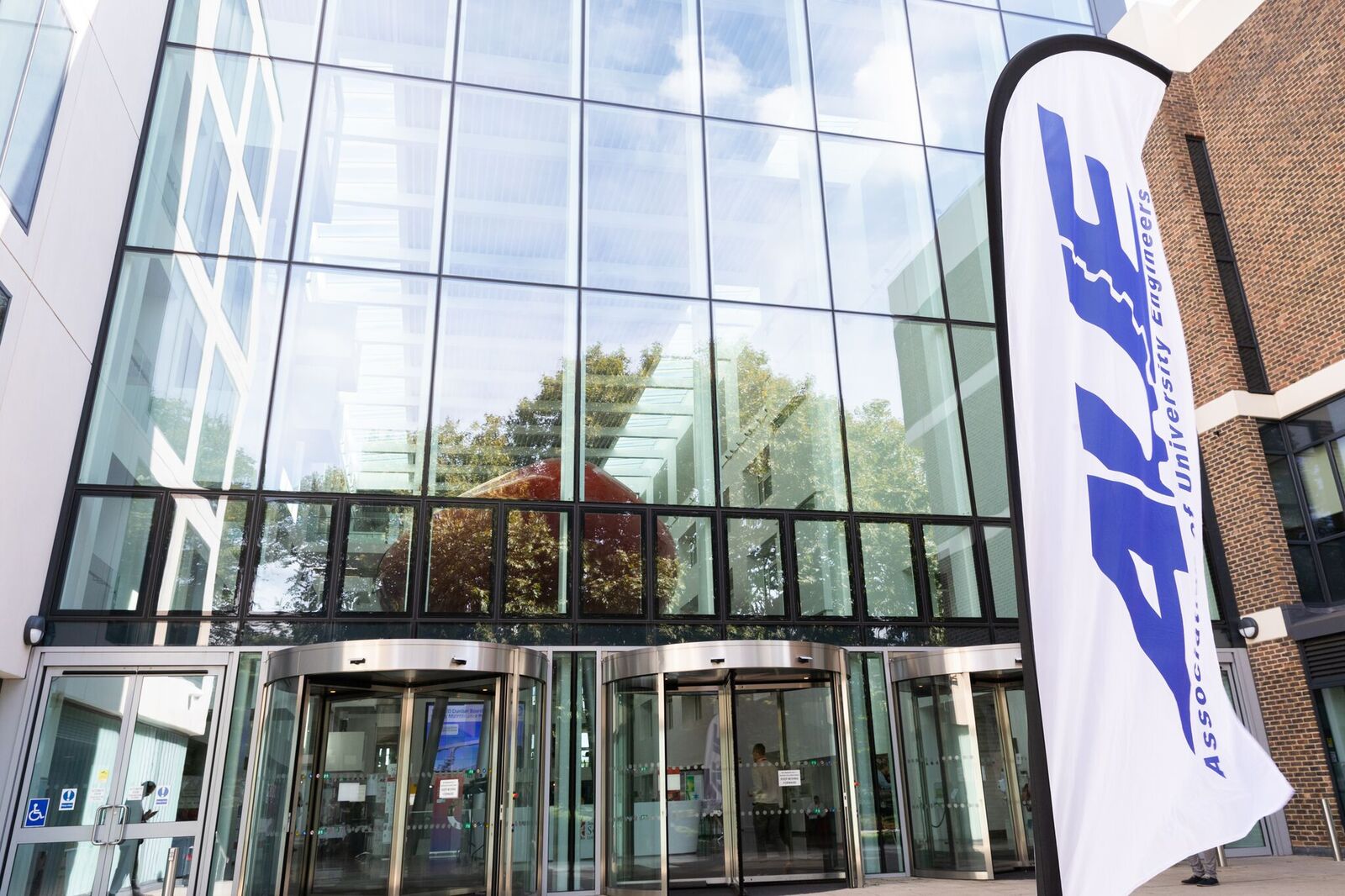 We must extend a huge 'thank you' to Steve Dunne, the Conference Sub-Group and Assured Events for organising another fantastic conference.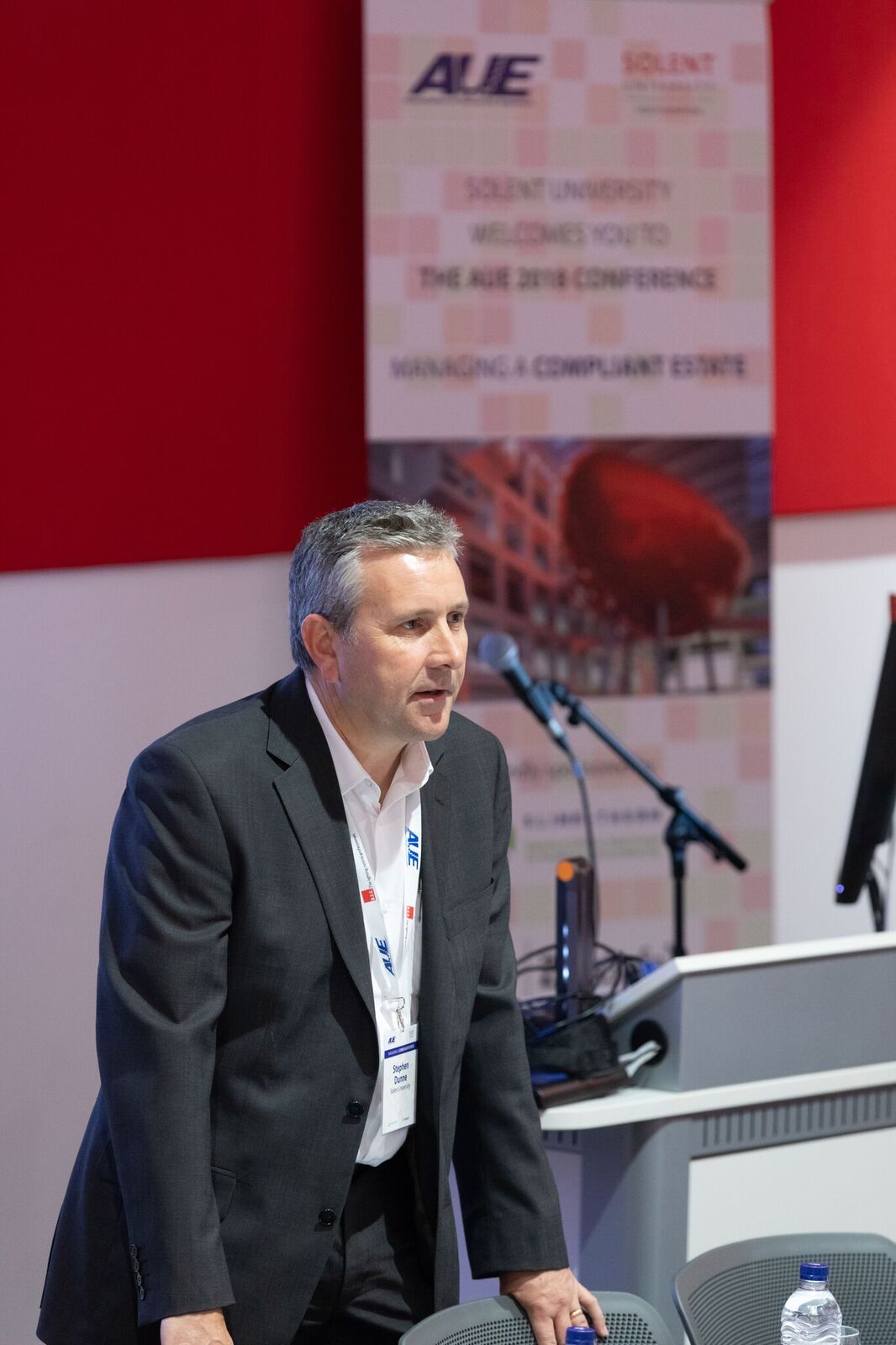 We are indebted to our Sponsors and Exhibitors without whom the conference could not take place. Please click here for contact details/profiles.
Click here to view Case Studies
This year's charity was Face2Face Ministries (http://face2faceministries.moonfruit.com/home/4582616290) The total raised was £834.85.
At the close of the conference we addressed by Simon Corless inviting us to the 2019 AUE Conference to be held at Lancaster University on 4 – 6 September 2019. (Look out on the Home page of the AUE website for more information and the chance to register.) See you there!
Click here to see more photos taken during the conference.
Click here to see highlights of the conference .
Conference Presentations
(pdfs are attached at the base of report) (also available on the conference app)
Plenary 1:
Electrical Compliance – An inside view from the HSE
By: Richard Hines, HM Principal Specialist Inspector and Ian Truckle HM Specialist Inspector, both of Health and Safety Executive
Workshop 1A:
BIM – Unplugged
By: Russell Pitman, MD, TNG Consulting Engineers Limited
Workshop 1B:
Electrical Safety Management – Safe systems of work and compliance
By: Peter Handforth, Director, Peter Handforth Associates Ltd
Workshop 1C:
Effective and Compliant Procurement for the HE Estate
By: Rob Johnson, Head of Operational Procurement, Southern Universities Purchasing Consortium
Plenary 2:
Internal Audit – Its role and how it can help improve compliance and control
By: Stuart Kemp, Director, KCG
Workshop 2A:
Fire Engineering for University Buildings
By: Karl Wallasch, Technical Director, Hoare Lea
Workshop 2B:
Shaping the Future of Your AUE
By: Scott Brooks, Engineering Systems Manager, Nottingham Trent University
Workshop 2C:
Water Hygiene – Keeping SAFE and compliant
By: Stuart Nixon – Director, Trident Water Solutions
Plenary 3:
Dutyholders and Discharging their Legal Responsibilities Under EaWr 1989
By: Ian Carnall, MD, Guardian Electrical Compliance Ltd
Workshop 3A:
Gas Safety Legislation and University Estates & Facilities
By: Andrew Durber, Director of Consultancy Services, Blue Flame Associates Ltd
Workshop 3B:
Technical Compliance and Responsibilities of the Contract/Facilities Manager
By: Gary Cooper, M&E Business Director, PPL Training Ltd
Workhop 3C:
Decarbonising Estate Infrastructure – Opportunities beyond the low hanging fruit
By: Erika Wilson, MD, Leeds Wilson Power Solutions and Phil Hunt, Head of Sustainability, Utilities and Engineering, University of East Anglia
Plenary 4:
Performance Management Systems
By: Adrian Furnham, Professor of Psychology, University College London